36th Averof Str. Kos Town Greece +30 22420 30371
Where Mixology Meets Artistry
The Bar at the Ωmega offers a carefully curated collection of the finest spirits in a thoughtfully designed prohibition-style speakeasy. Coupled with our inventive bartenders' creative cocktails, house tonics, tinctures, and bitters, we have created a premium and approachable drinking experience. Step into a world of sinfully delightful beverages, festive jazz, velvet cigars and shisha and repealing the prohibition amendment.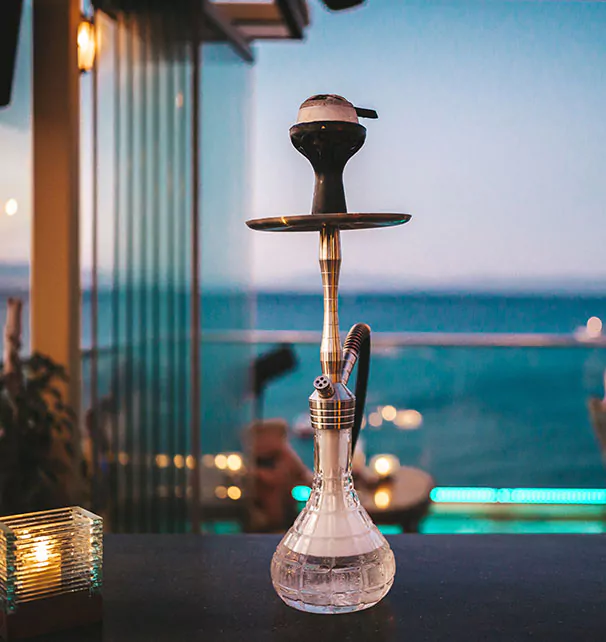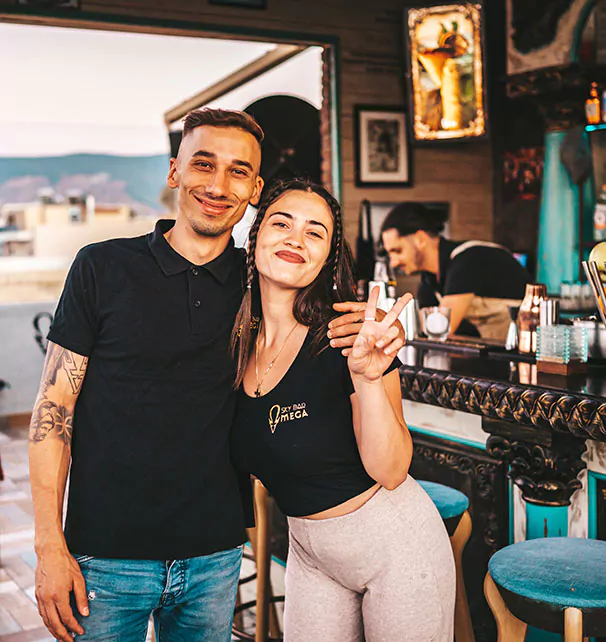 TOP TIER BAR
Dive into the world of fine spirits
SIGNATURE COCKTAILS
Over 10 carefully designed cocktails
EXECUTIVE BARTENDER
The best bartender team on Kos
SMOKES
Delicate Shisha experience or selection of fine Cuban and Dominican Cigars.
36TH AVEROF STR. KOS TOWN GREECE +30 22420 30371
Speakeasy: The term comes from a patron's manner of ordering alcohol without raising suspicion - a bartender would tell a patron to be quiet and 'speak easy'.
Looking somewhere to stay in Kos Island?
 They have a good breakfast selection, a nice space out back right at the beach and amazing staff.
The Staff is super good very friendly and you can really laugh with them, they keep a close eye on each table and as soon as your drink is empty you can already order the next one and it is on the table in no time.
A really nice surprise to find a quirky inside bar with a large eat outside area looking on to the private beach and loungers - you can literally spend all day here!
We love this beach bar. It's super nice, very friendly and welcoming staff, everything is perfect!
Lovely atmosphere, beautiful location, delicious cocktails! Visited during the day and night, beautiful views and live music.
The staff were so friendly always welcoming. Food was great and the place itself is gorgeous.
Lovely atmosphere.
Address: 36TH AVEROF STR. KOS TOWN GREECE
Reserve your place at Ωmega Skybar
Where Mixology Meets Artistry